In the vibrant world of Musopia, where creativity fuels innovation, the desire for an exceptional music sanctuary became more than just a dream; it became a reality. Following our acquisition of the new office space in late summer 2022, the company's collective heart yearned for a dedicated haven of inspiration – a place where rhythm and melody could harmonize with the buzz of software development.
The first chapter of Musopia's Music Room journey unfolded the transformation of our office into a soundproofed Music Room. Now, let's dive into the gear setup that made this musician's dream a reality within our bustling workplace. The Music Room serves multiple purposes for various teams:
1. Company Content Team: This is where song arrangements and in-house music ideation come to life.
2. Developers: The room also plays a crucial role in tuner testing and chord recognition development.
3. Everyone: Beyond work-related tasks, the Music Room is a place for relaxation during workdays and free-time rehearsal for all employees.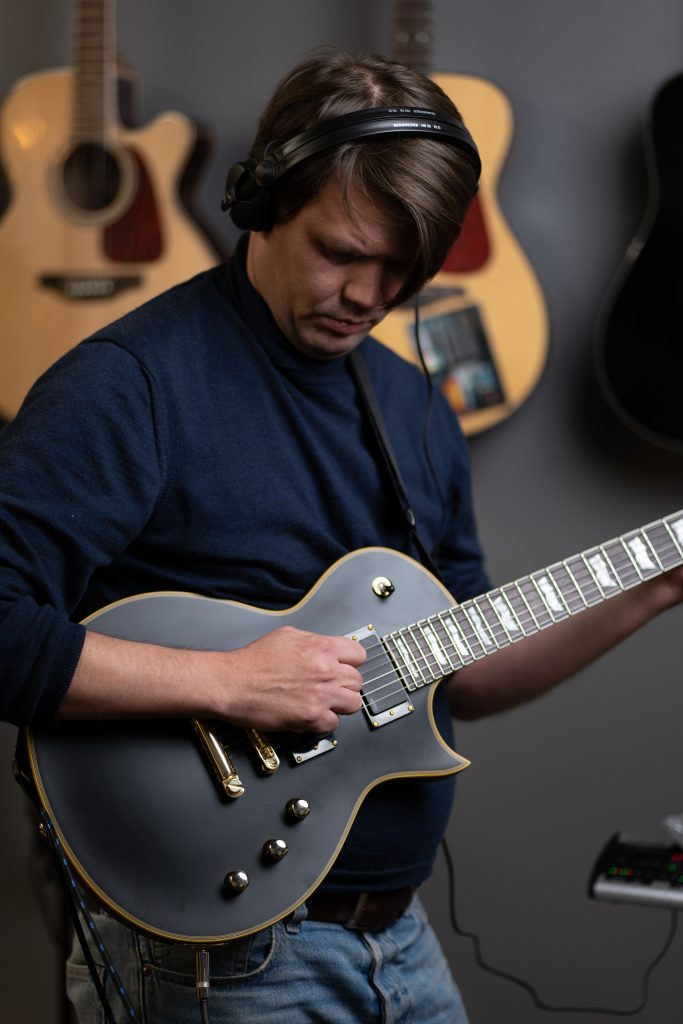 We've carefully considered both the acoustic elements and technical setup of our Music Room, not to forget the instruments. Our gear selection was the result of spirited debates among the music enthusiasts at Musopia.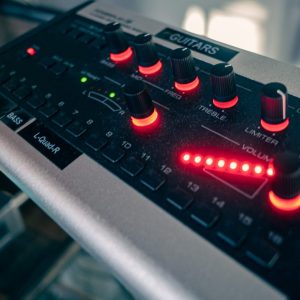 On the acoustic front, we invested heavily in acoustic treatments to ensure the room was soundproof and conducive to music creation. The back wall serves as a bass trap, and while it may not be a floating studio, the extra-thick glass walls and double-strong element walls effectively isolate the studio from the surrounding spaces. This means you can crank up the volume for metal or any genre while others focus on their work tasks.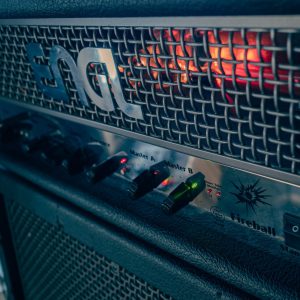 We equipped the room with Powerplay16 personal in-ear monitor mixers for an optimized personal listening experience, allowing each player to craft their ideal audio mix. Silence-playing is also an option. When it's time to crank up the volume, we turn to the dB Technologies speaker system. Some of our members even brought their Engl full stack to further enhance the sonic experience 😉
For recording purposes, we rely on an RME interface and (proudly Finnish) Genelec speakers. There is also a light studio set-up for recordings.

We chose the Neural DSP Quad Cortex, the most powerful floor modeler globally, and the Darkclass Audio Alfa Omega bass amplifier. Both offer best-in-class line outputs and happen to be manufactured right here in Helsinki!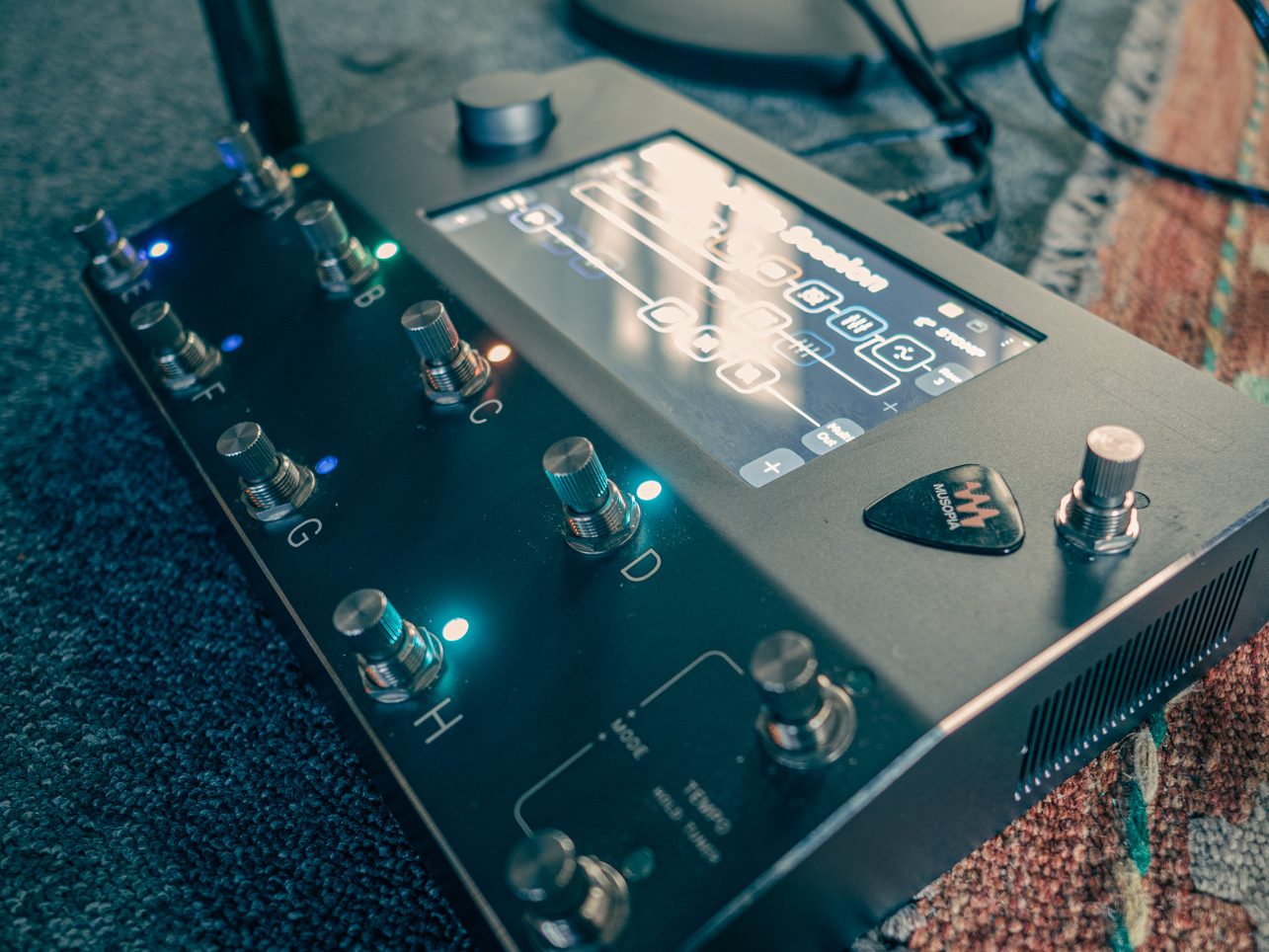 In the realm of instruments, our expertise in fretted counterparts shines through with an array of offerings. From Fender and PRS guitars to Schecter, Charvel, and LTD models that cater to the metal enthusiasts, and the soulful strummers find solace in Takamine and Yamaha acoustics. Naturally, Kala is the unrivaled king of ukuleles.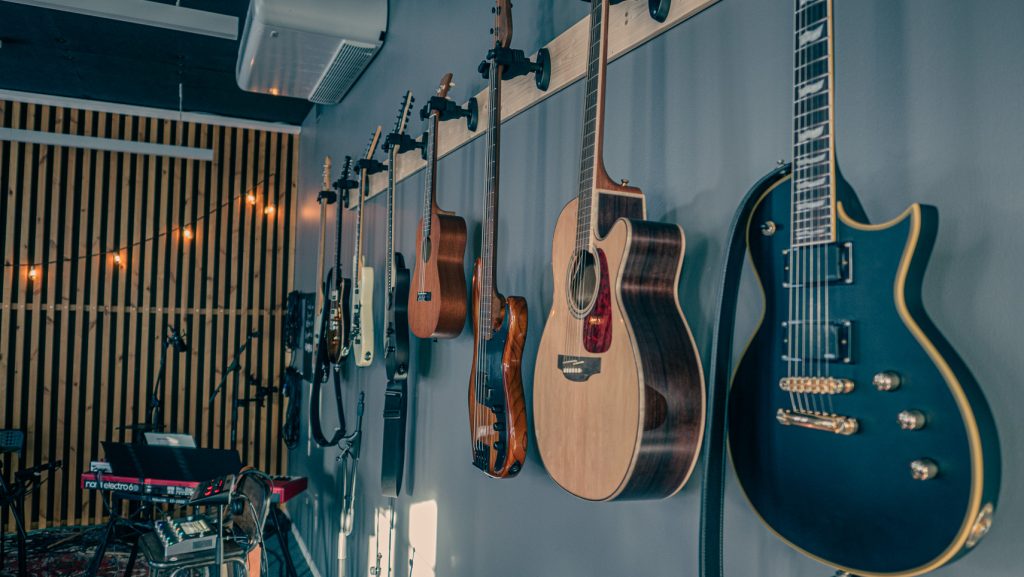 In the keyboard department, we've chosen the Nord Electro 6D for its seamless blend of user-friendly operation and a robust synth engine, overall superior Scandic quality.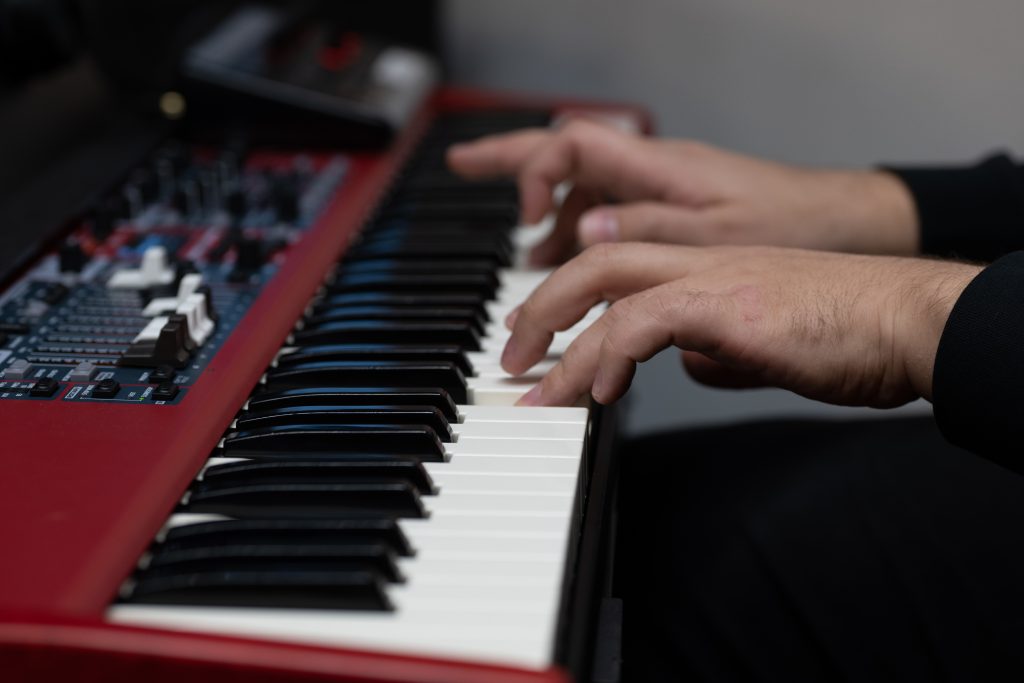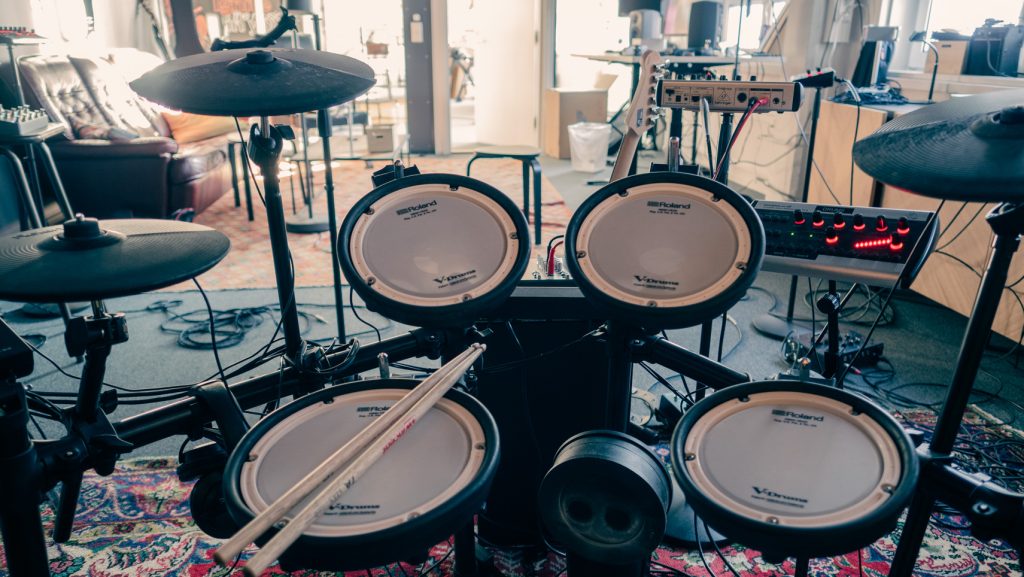 When it comes to percussion, electronic drums make sense in our soundproofed space, with Roland's V-Drums delivering an immersive drumming experience. In microphones, we trust renowned brands like Shure and Neumann, ensuring a great quality in recordings.
The Musopia Music Room stands as a testament to our dedication to creativity and innovation. It's a unique space where the worlds of music and software development collide, and where inspiration knows no bounds.
As we conclude this series, we invite you to explore our other captivating blog articles. There's a wealth of insights and stories waiting for you to discover!
Follow Musopia on Linkedin for the latest news